Published by Joanna | SCOJO New York on Sep 21st 2021
September 15 marks the beginning of National Hispanic Heritage Month: from mid-September to mid-October, the United States celebrates the important contributions made by Hispanic Americans.
During this time, 5% of all SCOJO New York's revenue will be donated, split evenly between the two nonprofits National Alliance for Hispanic Health and National Association of Latino Arts and Culture. To participate, use the code HISPANICMONTH at checkout.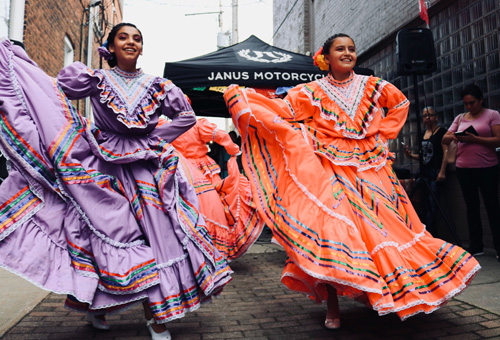 There is often confusion around terminology. 'Hispanic' and 'Latino' (or 'Latina') are often used interchangeably, but some draw a distinction between 'Hispanic' people from or descended from Spanish-speaking countries and 'Latino' people from or descended from Latin America. Some use 'Latinx' as a gender-inclusive descriptor; others say the term is out of touch with the very community it seeks to support and prefer 'Latine'. Mexican Americans might call themselves 'Chicanos' or 'Chicanas'. Still others prefer to identify themselves by a specific country of origin. The issue is multifaceted and complex. If you find yourself in doubt about how to refer to someone, ask them.
Though we at SCOJO New York will primarily use the term 'Hispanic' as we write about National Hispanic Heritage Month, we appreciate and honor all Hispanic, Latino, Latina, Chicano and Chicana individuals who have helped to shape our culture and history.From the arts to activism, politics to science, Hispanic Americans have made their mark. Today, we celebrate five remarkable individuals among many:
1. Cesar Chavez. Born in Arizona to a Mexican American family, Chavez knew firsthand the difficulties facing farmworkers. A lifelong activist, in 1962 he founded the National Farm Workers Association, which later became United Farm Workers, agitating for improved working conditions and compensation for farmworkers through marches, boycotts and hunger strikes.
2. Sylvia Rivera. A New Yorker of Puerto Rican and Venezuelan descent, Rivera was made homeless at age 10. Her experience as a drag queen, sex worker and trans woman would lead her to cofounding STAR, the Street Transvestite (later Transgender) Action Revolutionaries, a group dedicated to helping LGBTQ youth and sex workers in Manhattan. Today, she is honored as one of the mothers of the gay rights movement.
3. Ruben Salazar. An infant when his family immigrated to the United States from Juarez, Mexico, Salazar became one of the first Mexican-Americans to work in mainstream media. Much of his work focused on the Chicano movement and the treatment of Chicanos by the Los Angeles government—a largely ignored area of reporting at the time. He died covering a Chicano-led protest of the Vietnam war.
4. Ellen Ochoa. In 1993, Ochoa became the first Hispanic American woman to go to space. Her nine-day mission aboard the Space Shuttle Discovery was the first of her four space missions. She later became the first Hispanic American director of NASA's Johnson Space Center and continues to advocate for women in science and engineering.
5. Alexandra Ocasio-Cortez. The Bronx's own AOC has become a leading force in politics. The daughter of a Puerto Rican and a Puerto Rican Manhattanite, Ocasio-Cortez put herself on the map with her surprise win in the 2018 Democratic primaries, going on to become the youngest woman ever elected to Congress at age 28.
The city of New York is the largest Hispanic city in the country; over a third of population identifies as Hispanic or Latino. From the richly-historied Latino-founded Bronx Academy of Arts and Dance, to the Simón Bolívar statue in Central Park, to Tito Puente Way paying homage to the eponymous King of Latin Music, to the prevalence of the term Nuyorican, the city of New York would not be what it is today without the influence, contributions and achievements of Hispanic Americans.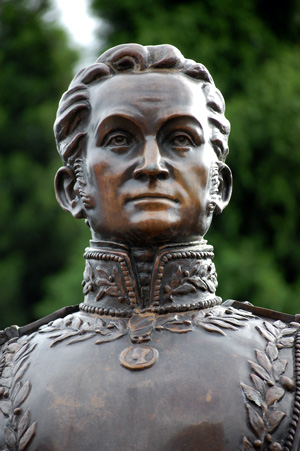 At SCOJO New York, we're proud to celebrate the colorful history of our city and our nation—today, this month, and every day.