Published by Joanna | SCOJO New York on Nov 20th 2021
Thanksgiving. It's a celebration synonymous with tradition, family, food and friends. We spend the weekend preparing food, watching TV and delighting (or debating) in conversation with our loved ones. We break out the special fall table settings, trot our new holiday looks, maybe even splurge on a bottle of bubbly. Our gatherings may have shrunk in size the last few years, but our love for this holiday has not.
Recently, Thanksgiving has become a day of remembrance for the Indigenous community, with some Native Americans abstaining from celebration and some opting still to gather with family in togetherness.
At SCOJO New York, we honor the origins of Thanksgiving and what it owes to the generosity of Native Americans, without whom we would not have turkey, sweet potatoes, wild rice, corn, beans and squash at our tables. We are also grateful to gather with loved ones, give thanks for all we have, and feast with full hearts (and bellies).
This Thanksgiving, our team is sharing their favorite recipes, because sharing is, in fact, caring. Print out or save our handy cards to avoid last-minute scrambling. From our tables to yours: here are four of our favorite Thanksgiving dishes.
David's pick
Our Chief Creative Officer offers us a recipe near and dear to his heart: cranberry bread. "This recipe," David says, "has been handed down from generation to generation in my family. I'm sharing it because the world has been deprived long enough! This really couldn't be easier to make. Or tastier. Enjoy it as a Thanksgiving side, have some as an afternoon snack the day after, or serve a slice with a pat of butter and call it breakfast. It's good any time."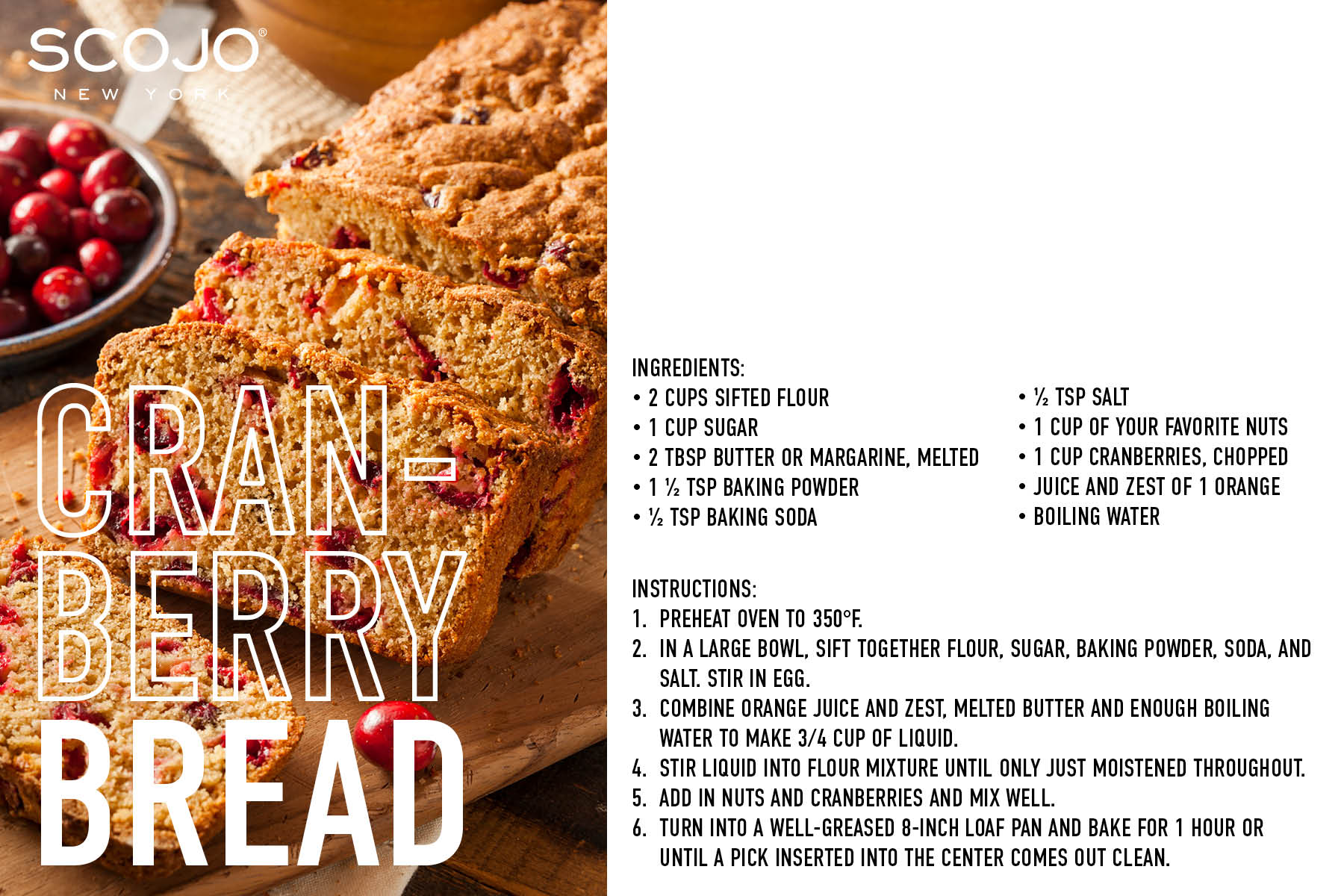 Katja's pick
Our Marketing Director's recipe is a creative and, well, extra as expected. It's a fruitcake, but not any old fruitcake: this may well be the world's best fruitcake. The recipe starts a day ahead; very patient bakers
can even age the cake for weeks before it's needed, but, Katja says, "It is excellent even on the same day it's made, especially if you add a glaze."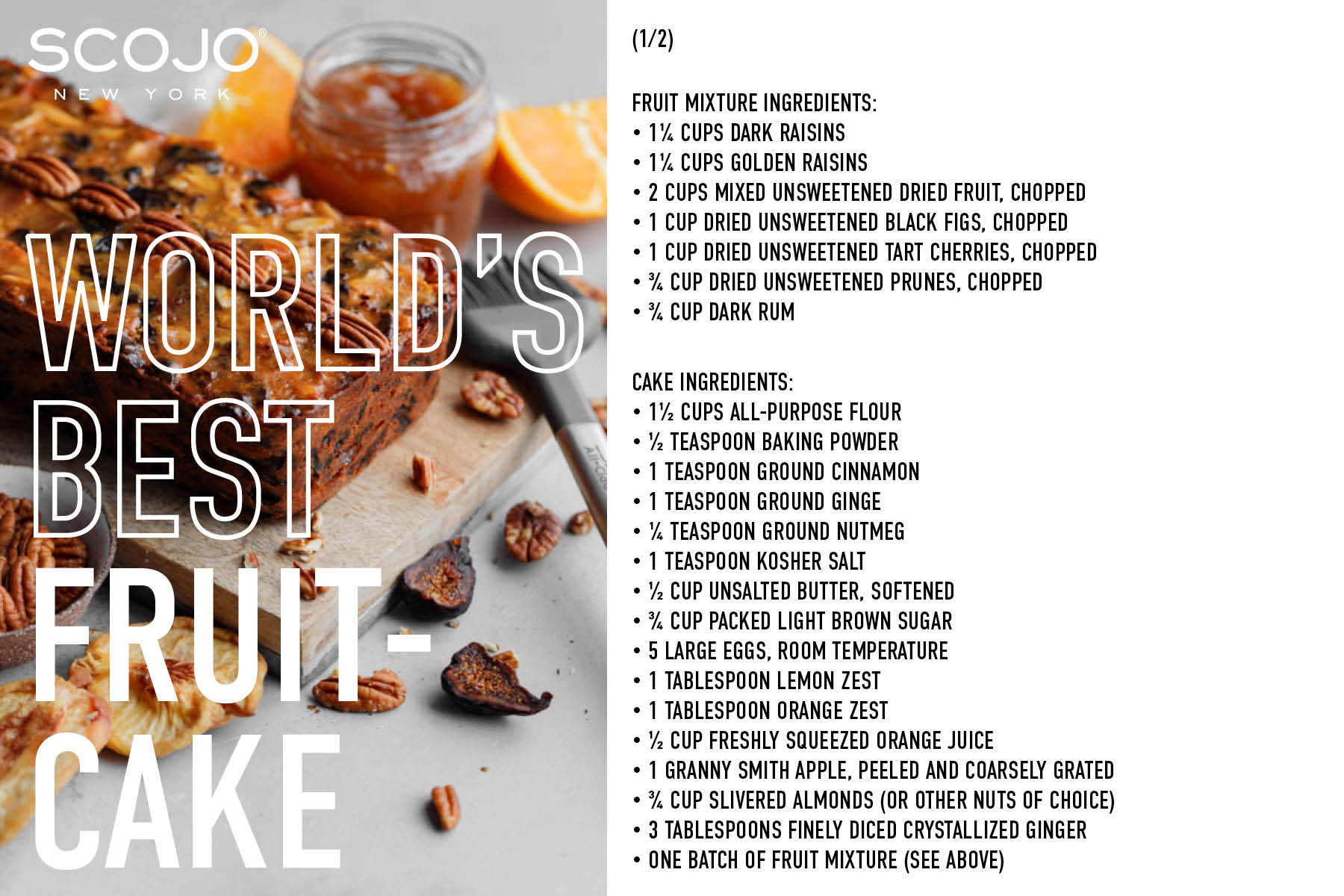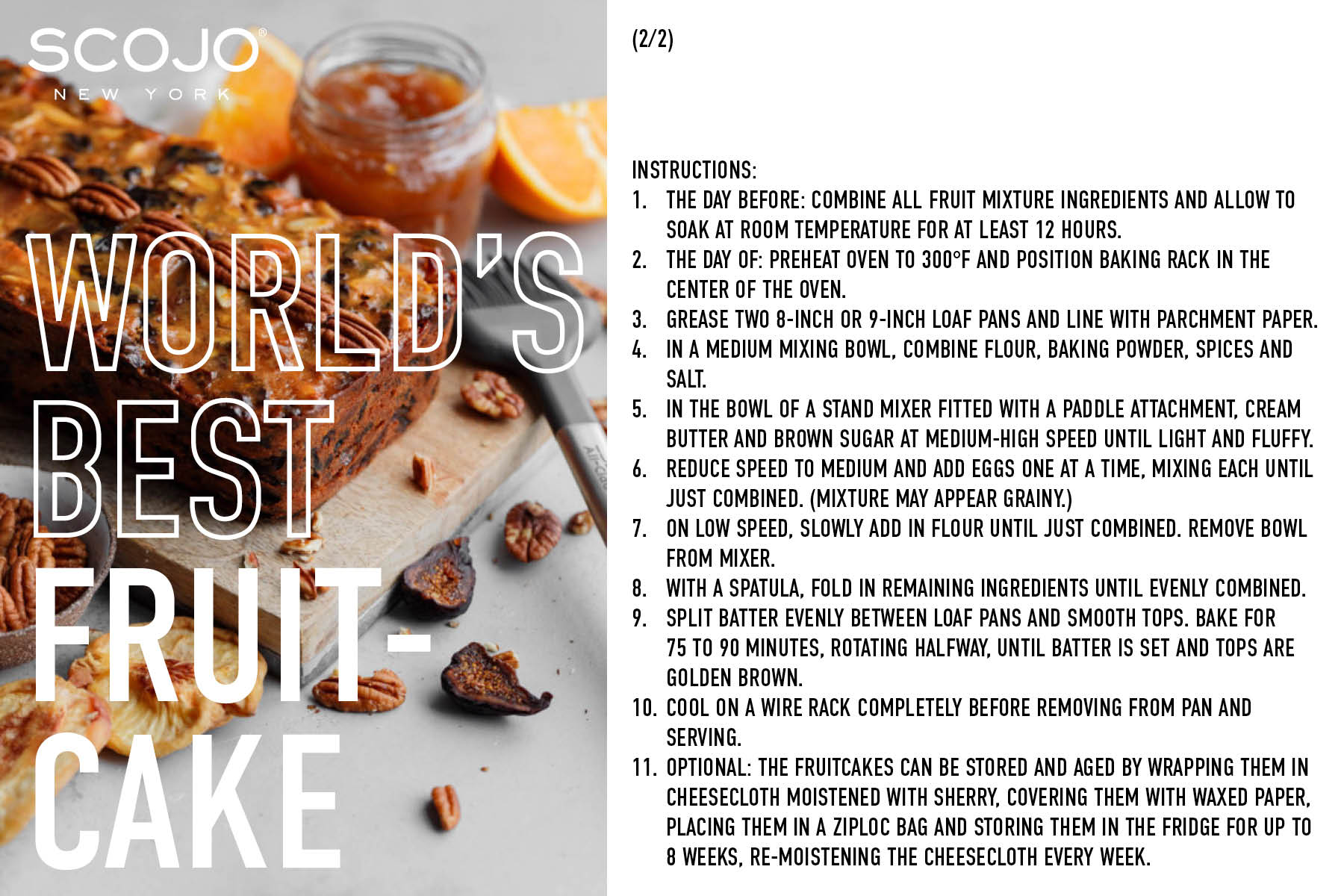 Cassie's pick
Our Operations Associate enjoys an unusual take on the traditional sweet potato and marshmallow casserole. "Look," Cassie says, "I know people can get weird about adding pineapple to things, and aren't necessarily into lumps in their food. But if you like texture, definitely go ahead with the pineapple in chunks! It does something to the recipe. I don't know how to describe it, but it does. And use the whole bag of marshmallows. You can never have enough marshmallows."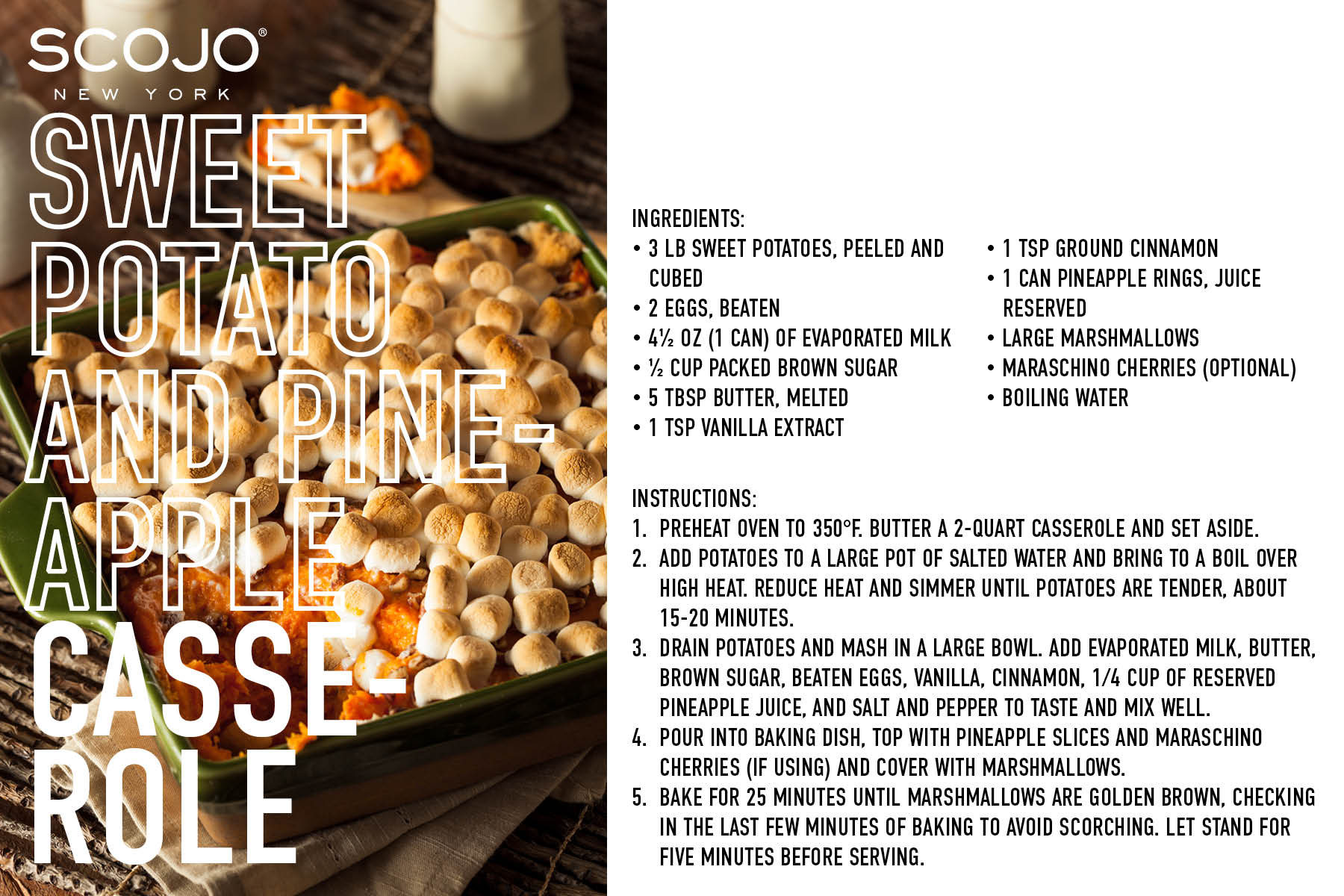 Amy's pick
Amy, our Brand Manager, has a pick that's a little healthier than the average Thanksgiving dish. "Thanksgiving is such a decadent time, and there's so much rich food at the table. This dish is a great way to offset the decadence of all the creamy, cheesy, buttery everything else. It's fantastic if you have any vegetarians celebrating with you," Amy adds. "Plus, more veggies at dinner means more room for dessert later, right?"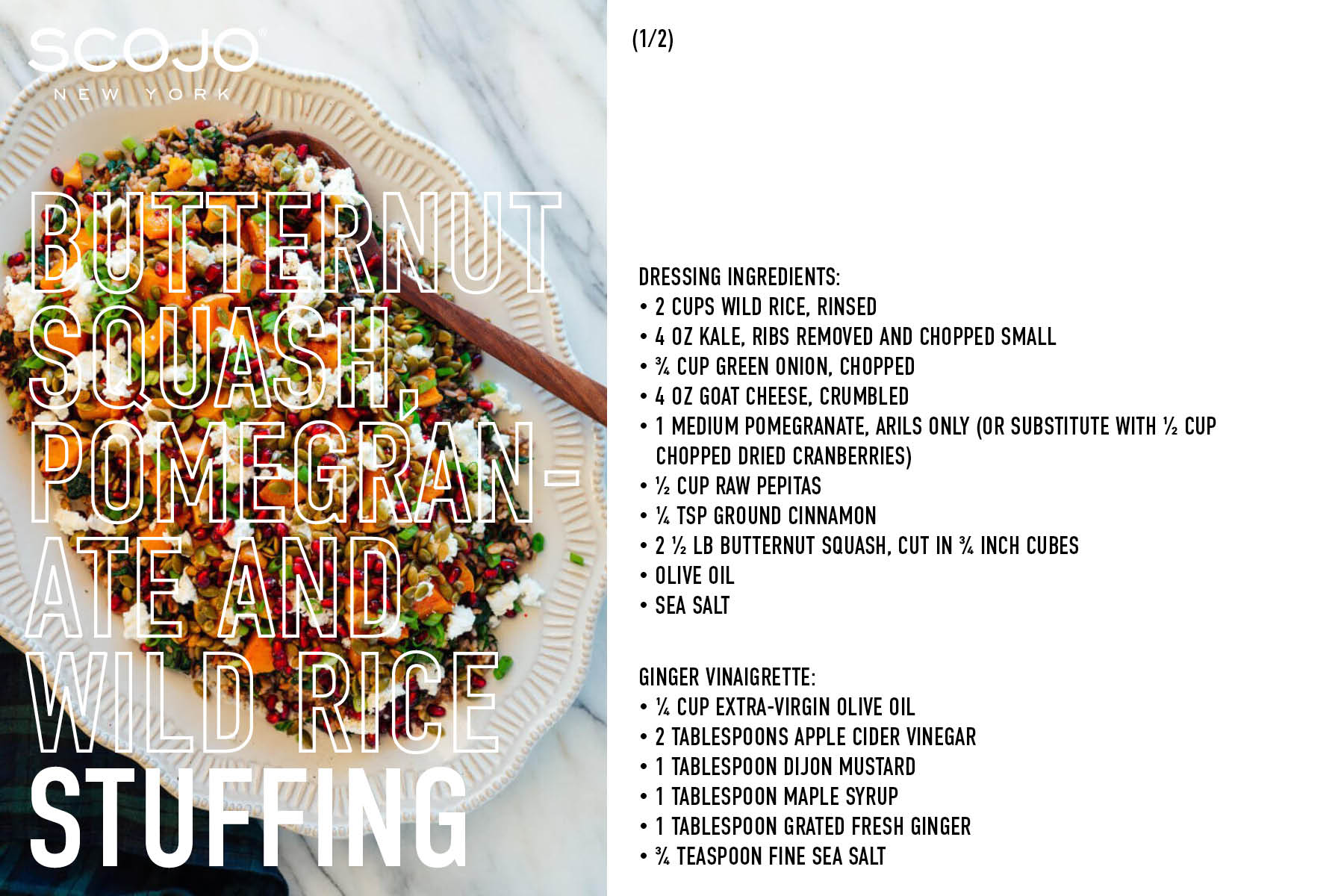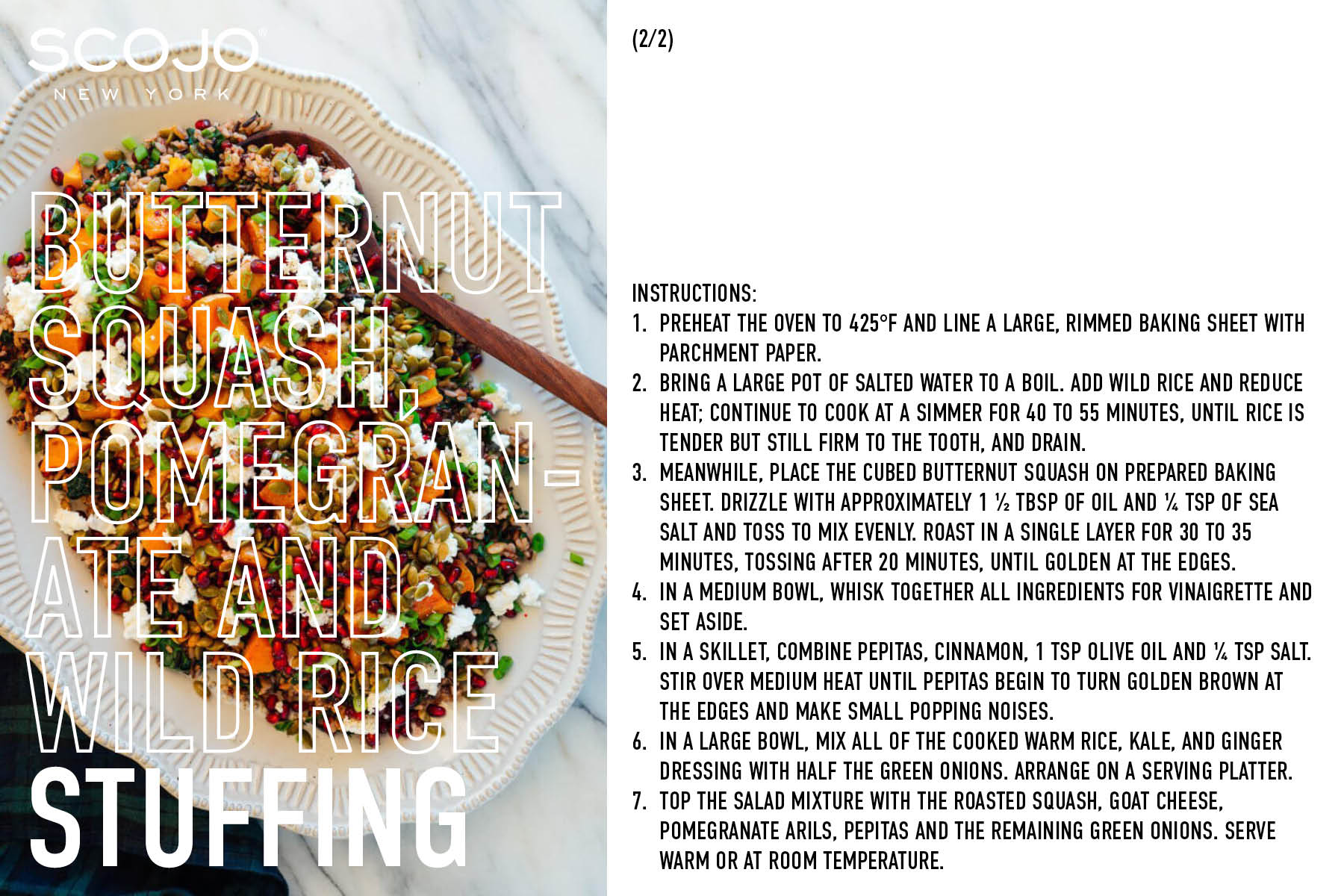 So there you have it. Four recipes to try out this year, and a whole lot of reasons to be grateful. Have a happy, healthy, safe Thanksgiving!