Published by Evan | SCOJO New York on Dec 29th 2020
We here at SCOJO New York are proud to partner with and support some of the local small businesses that serve as the backbone for the city's workforce and economy. The dazzling diversity of small businesses that call New York home make up over 99 percent of all operating businesses across the state, while providing jobs to more than 4 million people. To show our appreciation toward the small companies that strive to help New York City thrive and succeed, we've decided to highlight a few of the local small businesses we're supporting, starting with the iconic Manhattan bookstore Shakespeare & Co.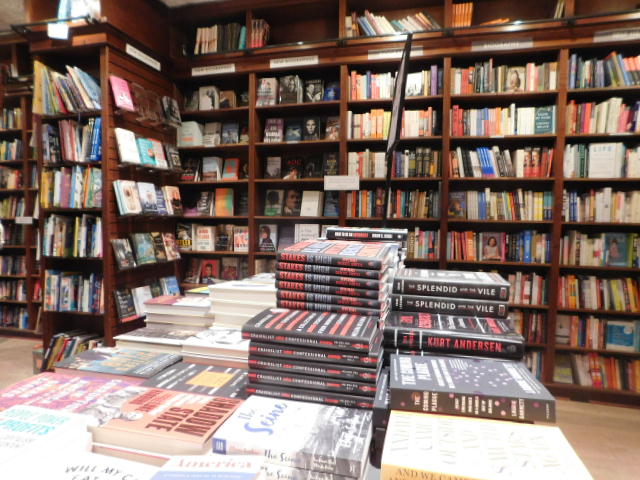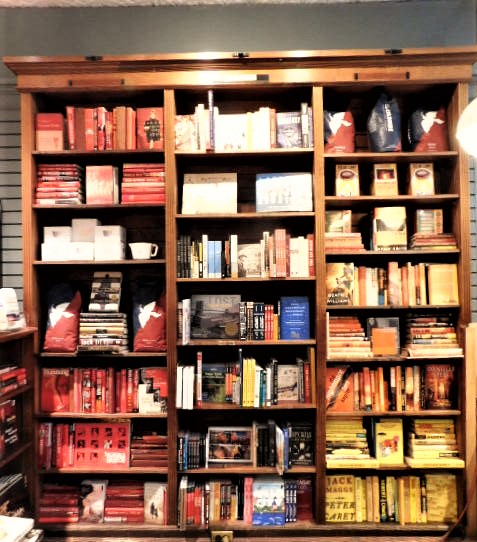 Since 1983, Shakespeare & Co. has served the Upper East Side as a vital literary source, and has recently opened a new store in the Upper West Side. After decades of establishing themselves as a staple amongst NYC independent bookstores, Shakespeare & Co. has blossomed into a pillar of the local literary community. In addition to their extensive and eclectic literature inventory, Shakespeare & Co. has undergone tremendous renovations at their new location, which include a sleek and modern cafe, as well as a revolutionary Espresso Book Machine, allowing customers to receive high quality, on-site book printing from any of the 7,000,000 in-copyright and public domain publications in their catalog.
To honor the staff of Shakespeare & Co. for their dedication toward broadening the NYC independent bookstore scene, we've decided to initiate a NYC book club by highlighting some featured and acclaimed novels currently available at any Shakespeare & Co. location. If the year of 2020 has brought us anything, perhaps installing a newfound appreciation for book clubs and reading in general has allowed us to reconnect with the tranquility of nestling up on the couch, wrapped in warm blankets, eyes glued to the printed papers of a page-turning novel. Whether you're currently enrolled in a book club or eager to start one, here are Shakespeare & Co.'s book club recommendations that any avid reader will appreciate:
Fiction
'Station Eleven' by Emily Mandel
If reading about a fictional pandemic doesn't hit too close to home for you, then 'Station Eleven' by Emily Mandel is a novel you can relate to while seeking solace in its pursuit of finding community amidst chaos. This National Book Award and PEN/Faulkner Award finalist takes place in a dystopian world where a pandemic has put civilization to the brink of existence. The story follows protagonist Kirsten Raymonde as she follows a traveling troupe of artists, actors, and musicians, who make their way across an amended world, trying to fulfill their creative thirst for life. But when they encounter a violent prophet whose message contradicts the troupe's morals, survival and self-discovery become undistinguishable for Kirsten and her fellow travelers. 'Station Eleven' is a perfect read for any creative reader who can relate to clinging to passions during times of strife.
'The New Wilderness' by Diane Cook
An environmental thriller that blends survivalism with kinship, 'The New Wilderness' by Diane Cook in her novel debut is a page-turner in every sense of the term. Making its way onto dozens of 2020 Best Of lists, including NPR Best Book of 2020 and Washington Post's Notable Work Of Fiction of 2020, 'The New Wilderness' revolves around a mother and daughter's attempts to save a world that's forever been altered by climate change. As pollution corrupts the big cities, Agnes and her daughter Bea relocate to the experimental utopia of Wilderness State, a protected area of land that's been uninhabited by humans until now. With elements of science fiction, suspense, and dark humor, Cook paints a picture of a desperate world in need of leaders willing to sacrifice for the good of humanity.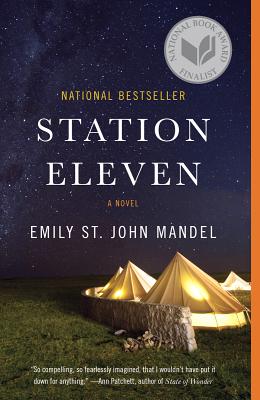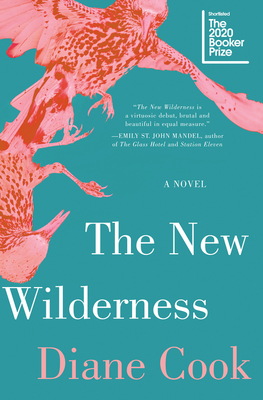 Non-Fiction
'111 Rooftops in NewYork That You Must Not Miss' by Leslie Adatto
The city of towering skyscrapers and immaculate aerial views is on full display in Leslie Adatto's '111 Rooftops in New York That You Must Not Miss'. Any New Yorker or curious tourist will fall in love with Adatto's guide to finding some of the most breathtaking views in The Big Apple, with each one accompanied with wonderful, full-page color photographs. From Manhattan rooftop bars, to Brooklyn green roofs, to the elevated, hidden gems of the Bronx, this is a must-own coffee table book for any NYC native or traveler yearning for a glimpse of all the incredible, inspiring rooftop views of the city that's bursting with so many.
'Five Days: The Fiery Reckoning of an American City' by Wes Moore
In a year where focus on social justice was intensified, Wes Moore's captivating 'Five Days: The Fiery Reckoning of an American City' details one of the century's biggest cases of a metropolitan uprising as the result of unnecessary police force. Moore covers the events that led to and preceded the death of Baltimore native Freddie Gray, analyzing the case and the city at-large from a multitude of journalistic lenses, portraying a city pushed to the brink of tolerance for social injustice. 'Five Days' is a gripping recount of what unfolded in Baltimore after Gray's death, through the eyes of many of those who were involved or impacted. This is a must-read book for any non-fiction fan in pursuit of examining the authoritative and economic flaws that inevitably result in tragedy in our country.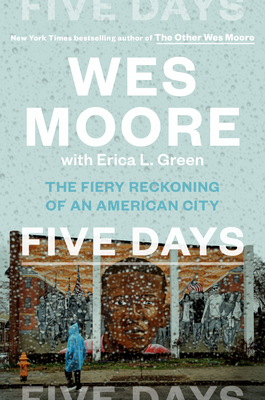 Try on our top selling SCOJO New York readers from the luxury of your own environment: Gels Original, Bookman and Courier