Published by Rachel | SCOJO New York on Oct 2nd 2020
Latin American civil rights activist, businessman, and community organizer, Cesar Estrada Chavez is quoted saying, "Preservation of one's own culture does not require contempt or disrespect for other cultures." Hispanic Heritage month is from September 15th to October 15th and is a month to celebrate the Hispanic Heritage marketed with colorful parades, festivals, and performances. In the time of COVID19 we are forced to celebrate differently. Since the SCOJO New York line of frames is inspired by New York City, and the Hispanic population makes up 2.5 million people, we decided it was important for us to highlight some of the incredible Hispanic businesses in New York City. Whether you're located in NYC or elsewhere in the country, this blog includes a variety of Hispanic businesses you can support in person or remotely from bakeries to restaurants to fashion.
We all need a delicious brew and a puffy pastry to keep us going throughout all of our Zoom meetings. Check out the businesses below to find ways to support small-businesses and have comfort food while working from home.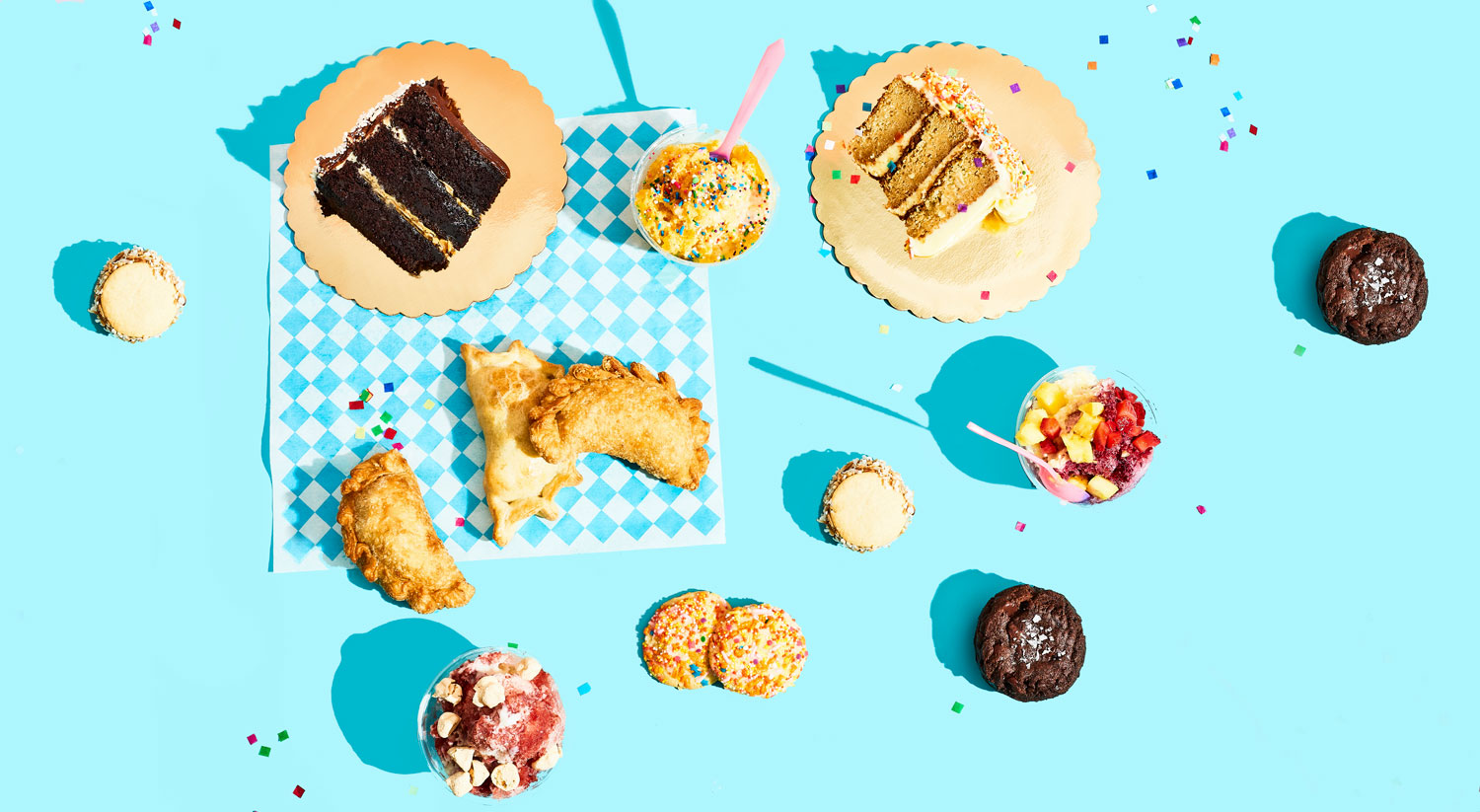 Love, Nelly
A bakery founded in 2020 named Love, Nelly by Stephanie Gallardo and Keavy Landreth. When asked to describe the essence of Love, Nelly, the bakery stated that, "Love, Nelly, focuses on desserts, snacks, and treats from baker and co-owner Stephanie Gallardo's childhood memories of visiting her family in Colombia and South America. Since her mom has been a constant source of support, knowledge, and inspiration it felt right to present this new venture to the world bearing her name and her love." Is your stomach growling over the idea of empanadas, cookies, and Dulce de Leche cake yet? You can visit them at 53 Rockaway Ave, Brooklyn, NY 11233. Not local? Lucky for you, they just started shipping across the United States! All of their products are shipped over dry ice to preserve the incredible flavors packaged within. Go show them love at their cafes, on their website, or on their Instagram.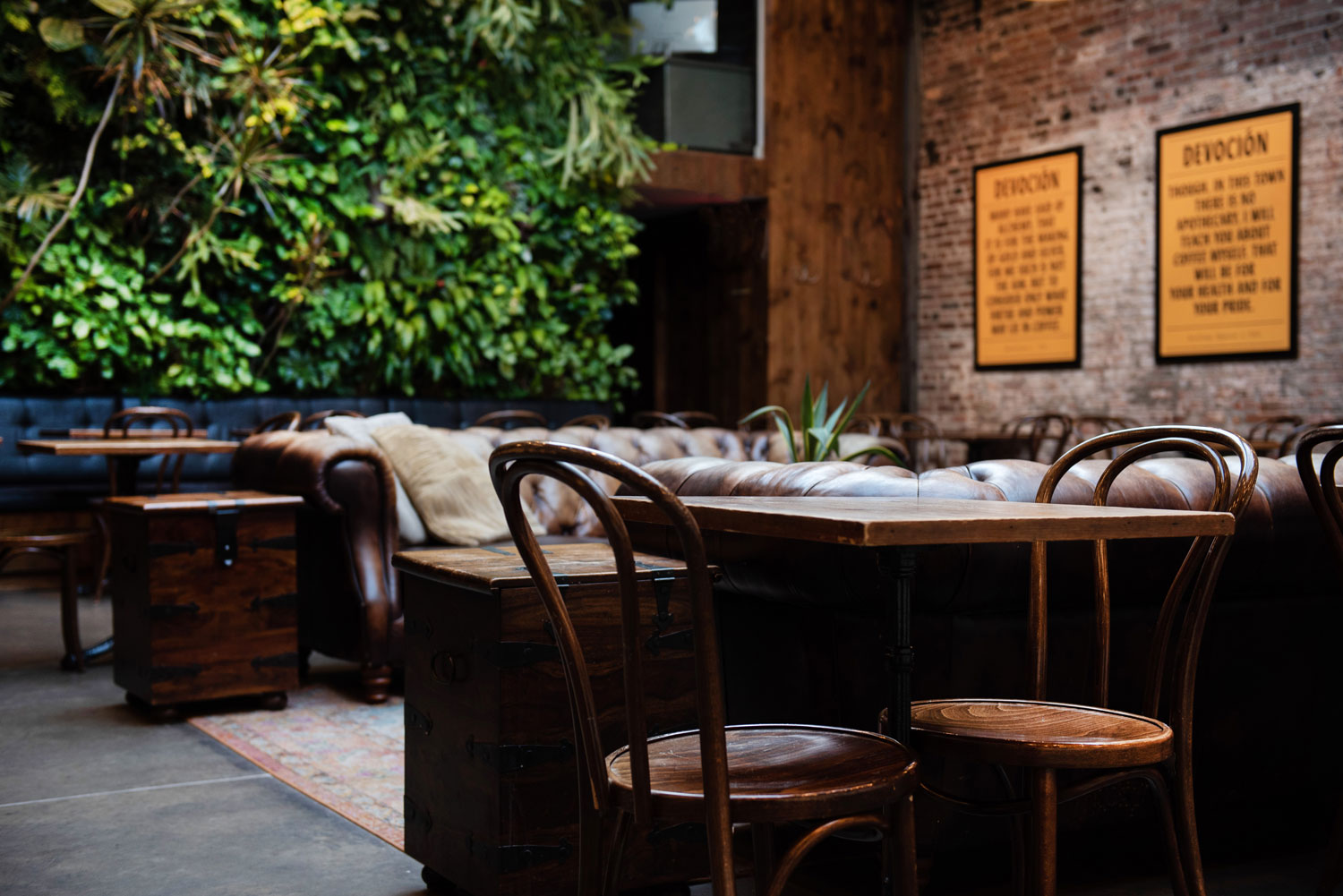 Devoción
On October 8, 2017, The Devoción Instagram's caption stated, " With a network of over 400 micro-lot farms throughout Colombia, @devocionusa, the only true farm-to-table coffee roaster, has a team of professional "cuppers" who travel around the country by car, on foot, by mule, and frankly by any means necessary, to reach these small farms in order to purchase the brand's single-source premium coffee that is then brought back to Bogota to be milled and sent by FedEx Express to the Williamsburg cafe for roasting and serving within 10-30 days from green state - making it the freshest coffee sold in the U.S." This quote perfectly encapsulates why Devoción is an incredible business to support during Hispanic Heritage month. Through Devoción's interior décor and design, their Colombian roots are honored and uplifted.famous for having the "freshest coffee in the world" and passionate about searching for the best and freshest beans. This coffee shop is more than just a beautiful café that provides you with the energy to keep going throughout your day, Devoción is unique because they develop long-term relationships with the farmers they work with in their on-farm economic sustainability program. This incredible partnership not only improves the quality of coffee, but also improves the quality of life of the Colombian farmers. There is an entire coffee purchasing team that is a part of the sustainability department in order to ensure all purchases are environmentally responsible to live off to the Fair Trade regulations. Head to their website and Instagram to learn more about the journey of their coffee beans.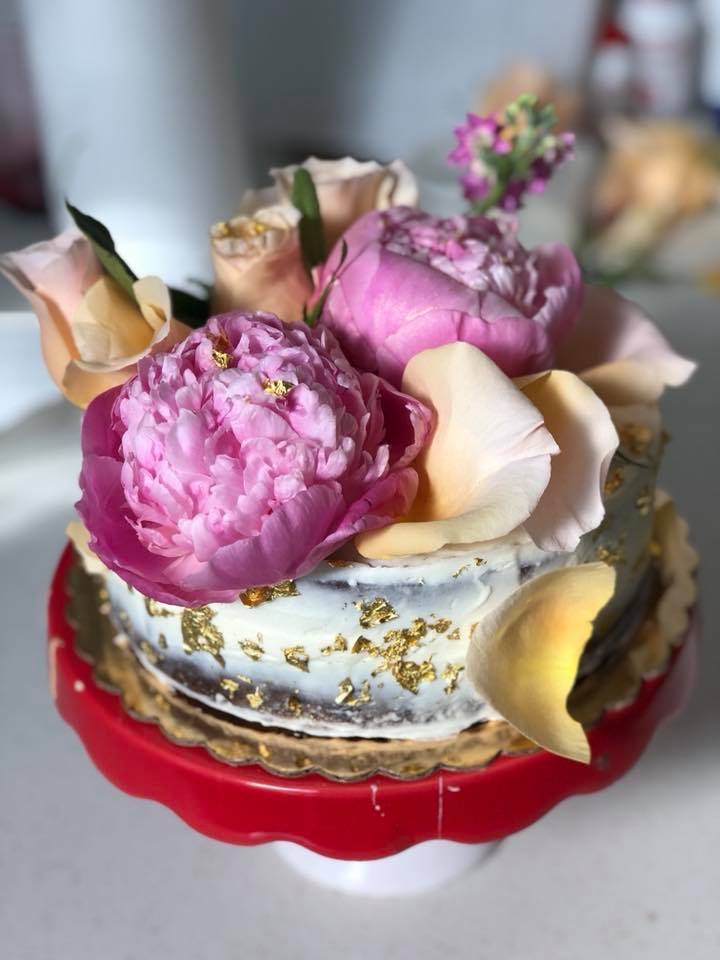 Elisa's Love Bites
Panamanian-born Owner and Chef, Elisa Lyew, has set out to build a memorable business by creating artisanal gluten-free, guilt-free sweet treats. Elisa was born and raised in Panama. Elisa has lived in New York for the past 16 years and strives to bring Panama culture to the area. One way Elisa's Love Bites interweaves the Panamanian culture is by selling coffee from Panama. Coffee beans are roasted in and shipped from Panamanian which make them incredibly fresh and makes Elisa's coffee unique. You can try the fresh Panamanian coffee by purchasing an espresso at Elisa's Love Bites or purchase a bag of beans to be your own barista. Stop in to support Elisa's Love Bites and while you're in there congratulate Elisa on being named Panamanian of the month this past February by the Panamanian Consulte in New York and being a contestant on Food Network's Chopped in 2017. If you're not local, don't worry, Elisa's ships nationwide so you are only one to three business days away from Banging' Chocolate Chip Cookies, Naughty Bunny Carrot Cake, Black Heart Cake, or Panamanian Caturra Coffee. Shop in person, online or on Instagram and enjoy delicious, gluten free, organically and locally sourced, treats!
Since the beginning of COVID-19 and the stay-at-home orders across the country, there has been a steady rise of book sales. It's for this reason that we wanted to highlight two local New York bookstores so when you're looking for a new novel, you can support local in the process.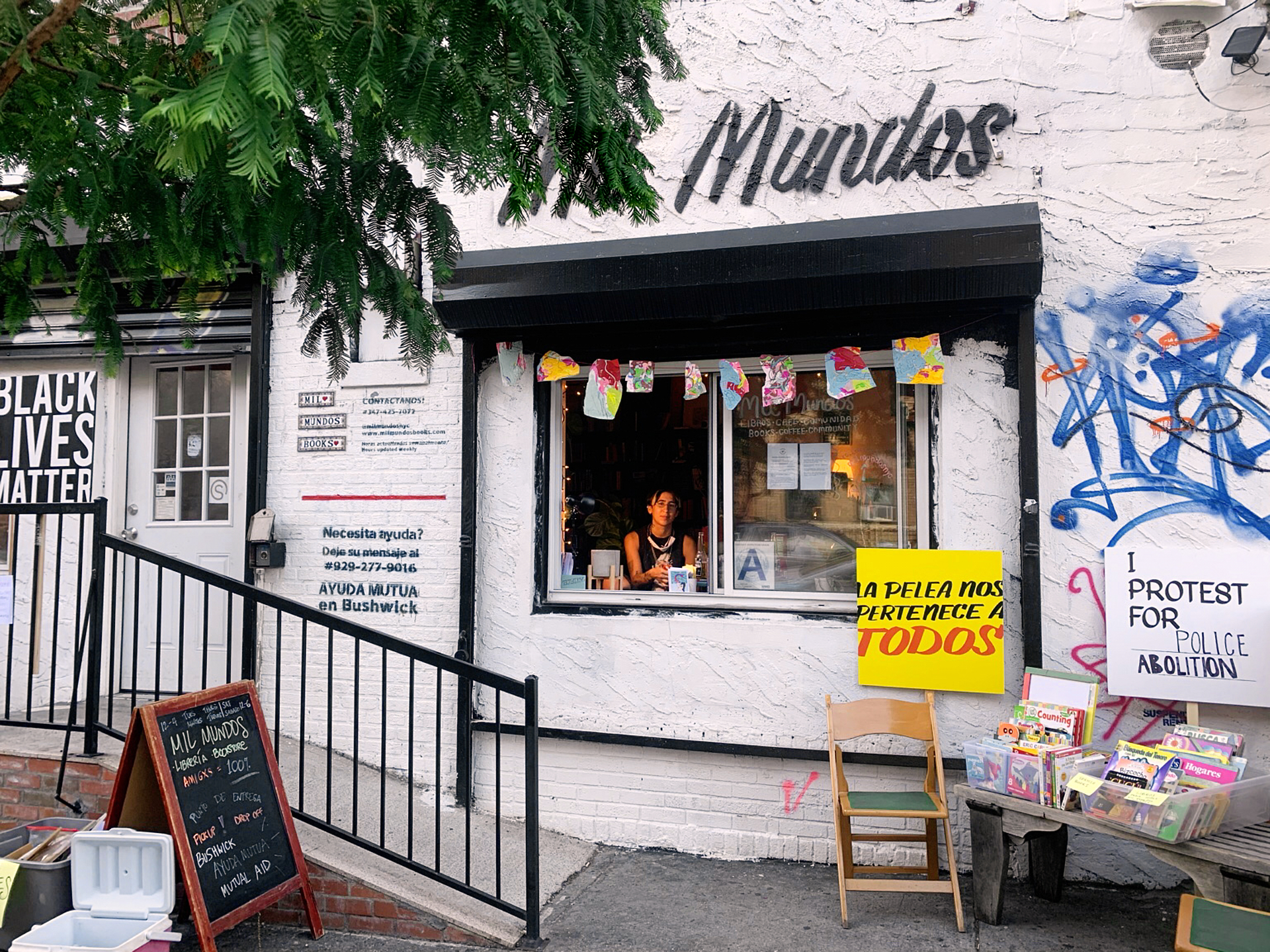 Mil Mundos
Maria Herron created Mil Mundos in March of 2019 to provide a community and bilingual bookstore with a café for the Black and Brown communities in Bushwick. Mil Mundos curate's literature to celebrate Black, Latinx, and Indigenous heritage. In an article written in Remezcla by Cecilia Nowell Herron described Mil Mundos as "a space where two people can talk excitedly in any language without being told to keep the volume down; where culture is celebrated and held close." This quote truly encapsulates the mission of Mil Mundos and the incredible dynamic it brings to the Bushwick community.
Next time you're shopping for a new novel check out Mil Mundos and follow on long with their store on Instagram.
In addition to providing a community space and bilingual literature, Mil Mundos, has become a source for mutual aid efforts. Mil Mundos operates as an information and distribution hub for Bushwick Ayuda Mutua (BAM). BAM assists to help others learn how to become organizers and get more involved within their community. If you have additional questions, request assistance, want to become an organizer, or donate to support, visit their website.
If you're anything like the SCOJO New York Team, you can never have too many locally, owned business stores to support.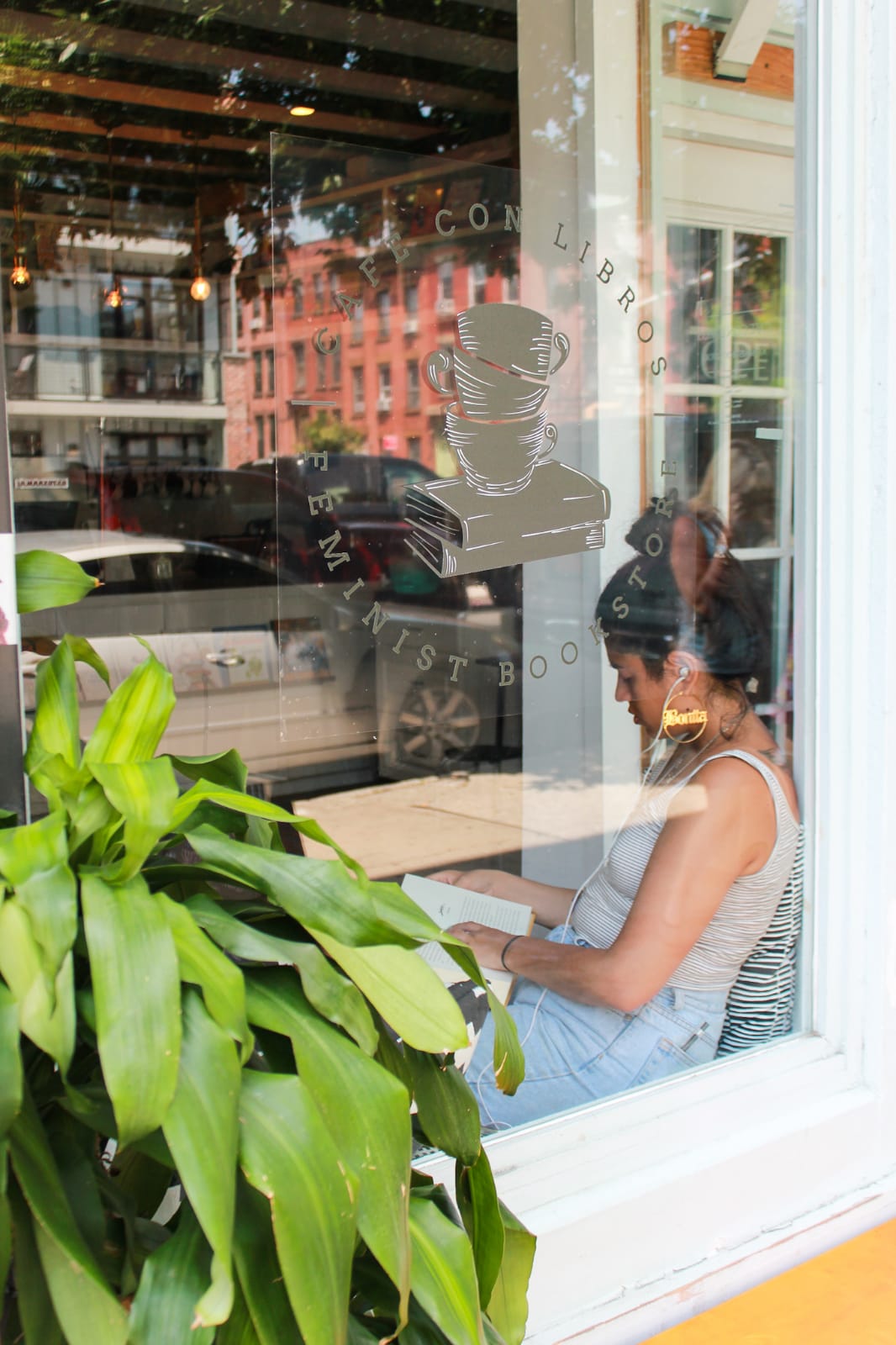 Café Con Libros
The second bookstore, SCOJO New York wants to feature for Hispanic Heritage Month is Café Con Libros. A quote from Alice Walker in The Color Purple best describes what Café Con Libros stands for is "You have to git man off your eyeball, before you can see anything a'tall." A Feminist Bookstore and Coffee Shop strives to provide great coffee, prompt engaging discussion, and create a vibrant community space for everyone, with an emphasis on female identified folx. Even if you're not locally based in New York, you can support and be a part of the Café Con Libros community by ordering a book, joining one of their book clubs, be apart of their book subscription program, or listen to their podcast called 'Black Feminist and Bookish.'
Visit their website or check out their Instagram view their incredible work.
SCOJO New York's readers are a perfect pair to any book you purchase from Mil Mundos or Café Con Libros.
Self-care is always important which is why SCOJO New York wanted to highlight a small business you can support and find your new favorite hair products and chic apparel.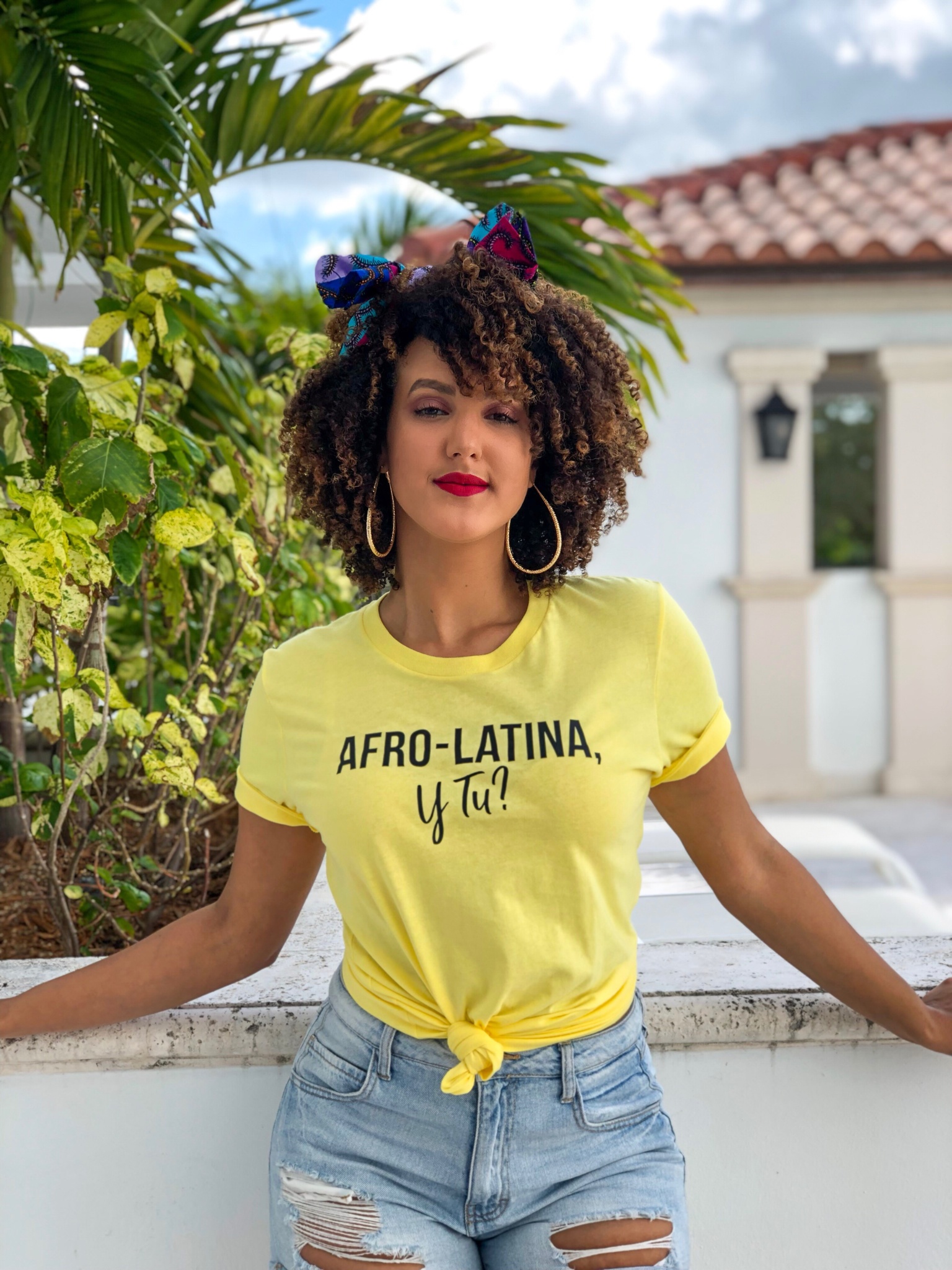 Hause of Curls
Hause of Curls founder and CEO, Sherly Tavarez is a Dominican-American Fashion Stylist and Entrepreneur grounded the mission of the business to empower everyone to love themselves exactly as they are, natural, beautiful hair and all. Tavarez grew up being confused about her hair which was part of her motivation to create Hause of Curls. When describing the origin, Tavarez stated, "Hause of Curls was created to empower everyone to embrace their natural hair especially in a society that has created a perception of what good or bad hair is. There is no such thing as bad hair." She expanded Hause of Curls to include apparel brands that embody the confidence and empowerment she hopes every customer feels when using or wearing a Hause of Curls product. View their website and Instagram to see all Hause of Curls has to offer.
After pampering your hair so you look fabulous for your Zoom work calls, add SCOJO New York's bluelight glasses to protect your eyes while on your screen all day.
Additionally, we want to highlight other ways that you can celebrate Hispanic Heritage month outside of retail and food.
Visit Scholastic's "Celebrate Hispanic Heritage" digital Teacher's Activity Guide.
Or you can virtually explore the digital exhibition, Our America: The Latino Presence in American Art
Do you love listening to podcast? Try mixing in a Latina/o podcast this month:
We appreciate all of the incredible businesses who responded to us and provided us with quotes and photos. Thank you for sharing your story with us and your voice in New York City. We hope you check out some of these incredible business and Happy Hispanic Heritage Month!
Cover Photo Edit: Mil Mundos